Singapore Government Developer Portal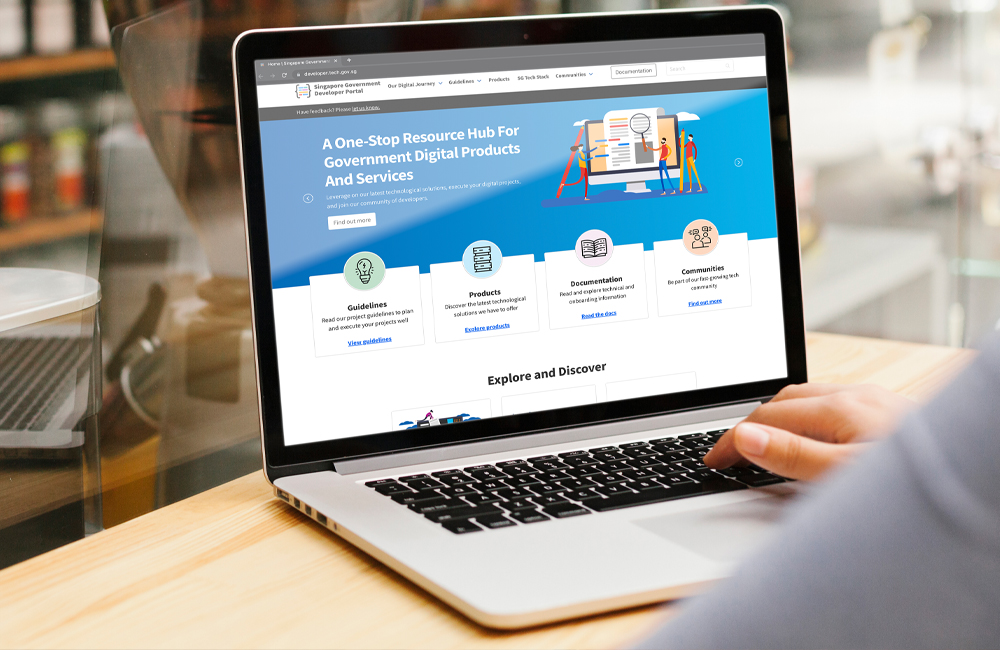 Singapore Government Developer Portal is a one-stop resource site for developers and other technology professionals to discover the latest government tech solutions and to integrate them into their applications and mash-ups.
Key features of the portal include:
1. Guidelines and principles for working on digital projects
A comprehensive guide offering essential information on starting a digital project - from estimating and scoping, to assigning resources, defining requirements, briefing the team to measuring success.
2. Products and services that help build Government digital services
Developers and other technology professionals can access and leverage the various technologies and tools that government agencies have open-sourced. The open-source tools that can be found on the portal include a wide range of products for areas such as digital identity, design and UI, and infrastructure-as-code. Some of the digital tools used by the Government in fighting against COVID-19 are also open-soured.
3. GovTech's developer community efforts
Find out more details about GovTech's developer community engagement efforts, from featuring product teams' sharing of tech projects on Medium blogs, offering co-creation opportunities to build innovative products to hosting conferences and meetups for technology enthusiasts.