SMS Sender ID Registry (SSIR)
Singapore SMS Sender ID Registry (SSIR)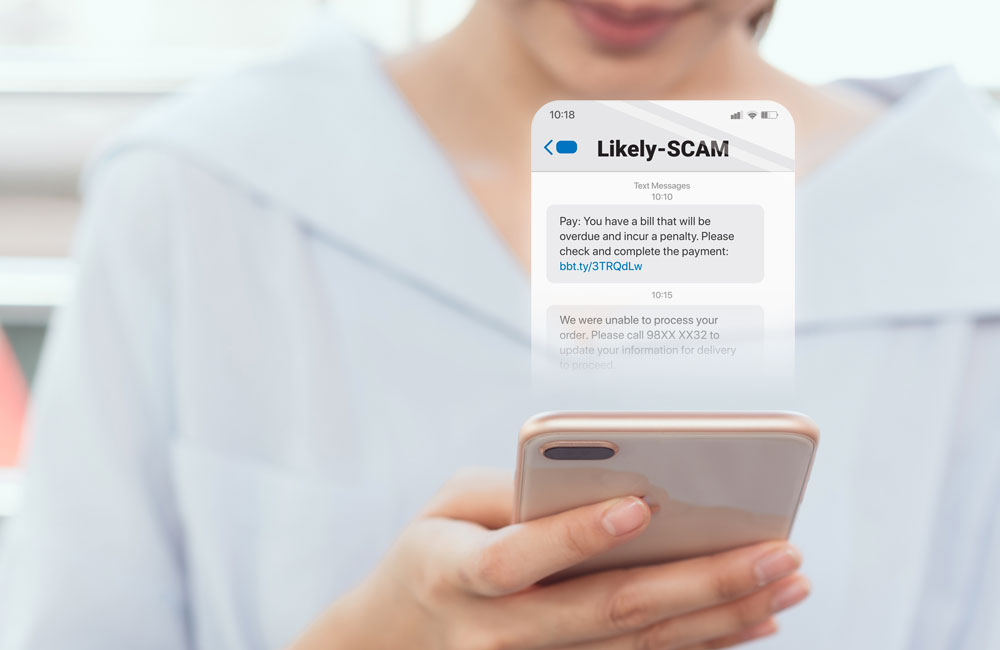 All organisations sending SMS using alphanumeric Sender IDs are required to register with the Singapore SMS Sender ID Registry (SSIR). This registration aims to enhance protection against non-registered SMS, which may be associated with online scams.
Since 31 January 2023, non-registered SMS are marked as "Likely-SCAM." This functions similarly to a spam filter and spam bin.
When an individual receives a non-registered SMS marked as "Likely-SCAM," they are advised to exercise caution. If unsure about the legitimacy of the message, it is recommended that they verify it with family and friends.